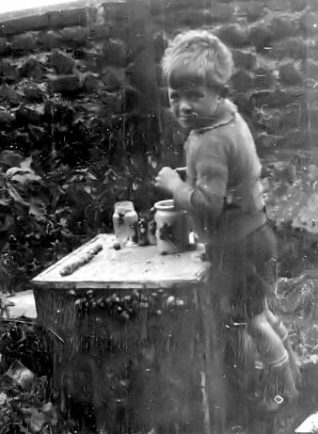 From the private collection of Sid Griffiths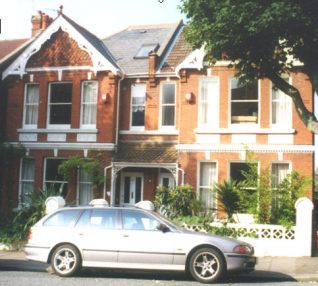 From the private collection of Sid Griffiths
Born in 1931
My parents were from Monmouthshire, after they got married in 1929 they moved to Brighton. I had an uncle living in Brighton at the time; he was the Chauffeur to the Mayor of Brighton. I was born in Southdown Avenue Brighton in 1931. I also had a sister born there, but she died when she was only three days old. In 1935 we moved to Tivoli Crescent. Sadly I had another sister born there but she died at eleven days old.
New house in Sunninghill Avenue
In 1938 my parents bought a new house in Sunninghill Avenue Hove, and I went to Ellen Street School off Sackville Road. Ellen Street School was demolished to make way for the blocks of flats that became known as 'Conway Street Flats'. Ellen Street School had it's own underground air raid shelter, but the lighting was so poor we couldn't have lessons. If the all clear had not sounded before the end of the school day a teacher had to take us home.
Sweet rationing
I used to purchase some sweets from the local sweet shop on my way home from school. One day I went in for some sweets and they asked for my ration book, I said what's that they said sweets are now rationed and you can't have any unless you have a ration book. Well I thought the bottom had fallen out of my world.
Dad worked for Southdown buses
My Father, Jim Griffiths, drove the Southdown buses out of Pool Valley bus depot. In the summer months Dad, and his friend Bert Eagar from Portslade, parked their coaches by the angel on the Brighton/Hove boarder. They looked quite smart in their white coats and hats, They had a blackboard placed against the front wheel of the coach informing holiday makers the trips out that day. Of course these coach trips came to and end in1939/40 when the war started.