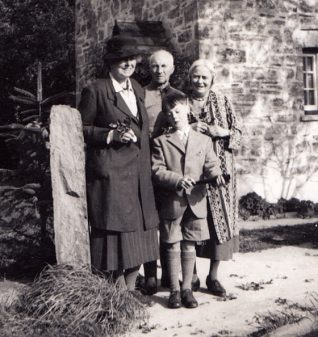 Photo contributed to Letter in the Attic collection by Francis Clark-Lowes
The information below comes from the Letter in the Attic online catalogue.
Muriel Jervis (full name Caroline Muriel Jervis) appears on the 1881 census as aged 2 year old, and living at 1 Kemplay Road in Hampstead, London.
Her father, Thomas Jervis (b.1842), was born in Barbados and was described on the 1881 census as a Secretary to Public Companies (Clerk). His wife is Caroline M Jervis, aged 29, and they also have a 10 year old son, Thomas H Jervis.
The letter was sent from 4 York Road, Hove and was addressed to Muriel's mother [Caroline Jervis], still living at Kemplay Road in 1887. 4 York Road may have been used a lodging-house in the 1880s, so it seems possible that Muriel was staying there while she attended school. The person who contributed the letter to the archive believed that the school in question was St Mary's Hall school in Kemptown, Brighton, but there is no record of Muriel in the St Mary's Hall school register at that time.
The 1901 census shows Muriel as a visitor to Crook, County Durham and employed as an assistant teacher at a high school.
In the late 1940s it is thought that Muriel Jervis became the live-in companion of Aline Ellis, a clay modeller, potter, and animal artist, who lived at Ebury Lodge, Little Hadham, Hertfordshire. She continued to live with Aline Ellis until Muriel's death in the late 1960s.
The letter came into the possession of the contributor (who is the great-nephew of Aline Ellis), on the death of Aline Ellis in 1971.
Explore the full catalogue
Visit the home page of the Letter in the Attic project