Brighton: Melting-pot or meltdown?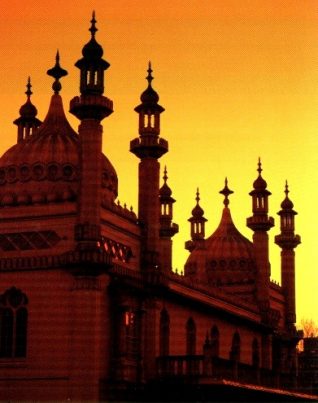 From the private collection of Simon Mussell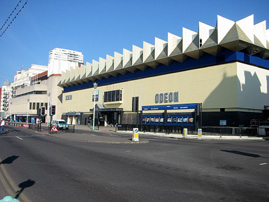 From the private collection of Simon Mussell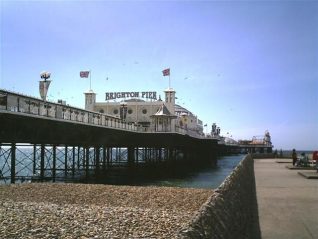 From the private collection of Simon Mussell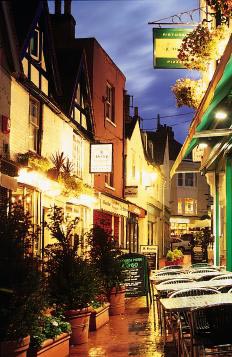 From the private collection of Simon Mussell
With such a diverse array of cultures, restaurants, clubs, shops, exhibitions and events on offer, Brightonians may be forgiven for suffering an identity-crisis from time to time.
The sometimes sunny city of Brighton, situated on England's south-east coastline, has long been heralded as a hedonistic pleasure dome, bursting with excitement, vitality and around 250,000 life-loving inhabitants.  But I wonder whether its passion for diversity and lack of convention leave some of its residents feeling at all bewildered, ungrounded or lost?
Food, glorious food
The cosmopolitan nature of the city is widely known and contributes to its lively and enlightening atmosphere.  On the food front, for example, you are truly spoilt for choice with over 400 restaurants at your disposal (more than anywhere else in the UK outside of London).  Italian, American, Mexican, French, Spanish, Indian, Chinese, Japanese and Thai eateries, amongst others, are in abundance and are a welcome addition to traditional English favourites such as fish 'n chips, bangers and mash, pies and the like.
Buzzing culture
Culturally, the city is forever buzzing with music concerts, art exhibitions, installations and impromptu performance artistes lining both its narrow, winding streets and its parks and greens.  Even in its architecture, Brighton proudly and simultaneously displays its progressiveness and decadence with beautiful Georgian and Regency structures juxtaposed with cutting edge, 'avant-garde' buildings and projects.
Shop till you drop
If it is shopping that tickles your fancy, then once again Brighton does not disappoint.  Its combination of the commercially dominant high-street brands one would expect to see in any major English city alongside the more quirky, homely and unique shops in the Lanes and elsewhere, is sure to satisfy even the most ardent shopper.
Everything or nothing?
Such a diverse range of foods, arts and cultures, architecture and shopping not only attract over eight million visitors each year but also cater to the many different people and communities living, working and studying in Brighton.  But whilst such diversity is no bad thing, it inevitably causes a lack of cohesion and social identity; something which is not likely to trouble its largely youthful population who will relish experimenting with the multiple identities and cultures on offer, but which makes Brighton ill-suited to anyone seeking a grounded and solid connection with an entire community.  Whilst having thoroughly enjoyed living and studying in the city (mostly on account of its diversity), I sense that in trying to be 'everything to everyone', it is in danger of becoming nothing to anyone.  That is nothing but a holiday, university or gap year destination.
Come and see for yourself
When all is said and done, for all its flawed, schizophrenic personalities, Brighton is a vibrant and delightfully decadent city like no other and I would strongly encourage everyone to pay her a visit.  You will have no trouble finding fun things to do, interesting places to visit and unique people to meet.  Just don't expect many of them to be typically 'British' – whatever that means!