The French Convalescent Home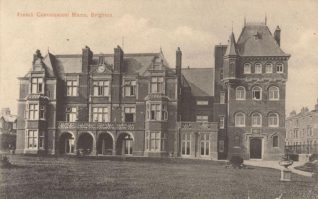 Submitted to the site by Carol Thompson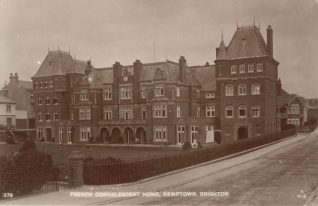 Submitted to site by Carol Thompson
The French Convalescent Home, De Courcel Road, Brighton was built in 1896 to take convalescents from the French Hospital in Shaftesbury Avenue, London. It was funded by money from the French Lottery and English donations. Over the years it developed into a retirement home for the French and people of other nationalities, and was run until 1987 by religious sisters. In 1986 it was registered as a dual care and nursing home for 38 residents with the Brighton Health Authority and Social Services.
The second tower was erected in September 1904 with an addition to the East Wing in July 1914.
The Trustees of the Charity sold the building to Bovis on 29 October 1999 and the residents were transferred to other homes but following a decision to list the Building as an historic Grade II site, it was subsequently sold on and developed into flats.