A barrow hire yard, 1915-75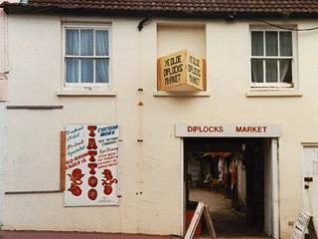 Diplock's yard in North Road is one of the few remaining yards in Brighton. It used to be known as Diplock's Barrow Hire and from 1915-75 it provided an unusual form of transport used daily by a great number of people – barrows or hand trucks as they were known.
Roy Smith who ran the yard for many years wrote in the North Laine Runner in 1985 that, "A number of regular customers were what are called `totters' or `rag-and-bone men', who would go around the streets shouting and collecting any item that would earn a few coppers, such as old clothing, bits of furniture and scrap metal."
In 1975 the barrows became uneconomic and were disposed of. The last two were sold and shipped to Johannesburg in South Africa.