Like a bazaar in Tangiers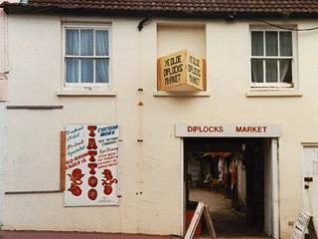 You can miss Diplock's Market if you are walking past or driving past quickly. It's just a hole in the wall, and if you go in you are creeping into almost the old Arab quarter of Brighton. It's a bit like a bazaar in Tangiers or somewhere.
It's one up from a car boot sale, but it's not really a shop. Yet it's part of a kind of a culture that exists in Brighton, of living just on the edge of legality, a kind of wayward, itinerant existence – people doing lots of part time work.