The best years of my life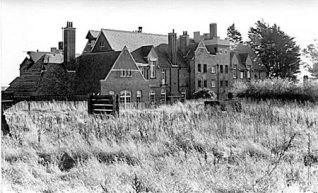 Photo by Bernard Langrish
I [will] never forget my youth as they really were 'the good old days'.
I was never fond of school and played truant often, so I was packed off to Mile Oak Approved school in October 1946 at the age of 10 and I can honestly say those were the best years of my life. Discipline was the order of the day which made it easy for me in later years when I signed up as a regular in the Army. I always remember Mr Beale, the head of the school. He was such a kind man but very firm. I also remember many of the masters – names such as Mr Wilkes, Mr Yates, Mr Wilshaw, Mr Messer, Mr Wilson, Mr Lewis, Mr Shaw, Mr Richards – and others that I forget (although I'm all there in mind, the body weakens).
The road to manhood
I was cycling backwards and forwards up until 1953, three years after I left this grand school. You could say it was like Tom Brown's school days. We had parades in the grounds of the school 8 to 10 times a day before and after meals and after school. That school made a man of me when I could have gone off the rails.
I know many of the boys from those wonderful years have died, but how wonderful it would be to hear or read about any who are still around.
My nick-name was 'Pick lock' and also 'Jap'. I'm almost 70 now and live in Stoke Newington, London. Trevor Whitworth – that's me!