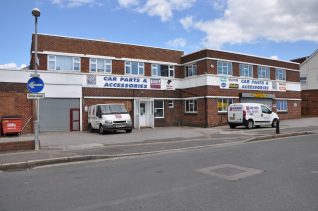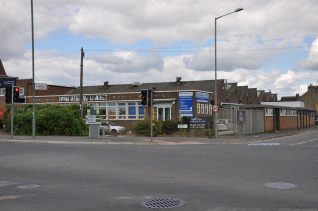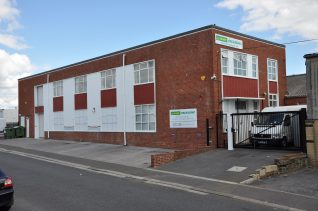 One of Portslade's largest employers
MB Metals Ltd was probably one of Portslade's largest employers during the 1950/60/70s. I would estimate that between 250 to 400 employees spread around three main factories and offices at their peak. The company began trading before WWII and from 1939 to 1945 was engaged in the manufacture of items for the war effort. I do not know where the company traded initially but by the 1950s its activities were all undertaken at the Vale Works, Vale Road, Portslade. As the company grew, however, the need for more floor space saw it take on the now demolished Fryco Building along Victoria Road for its new head office; Chandlers BMW showrooms is now on that site.
Additional sites
Vale Works, now the Car Parts & Accessories Depot, then became one of the company's two factory sites, the other being in Wellington Road, on the corner with Church Road, which is now the offices and workshops of Iron Designs Ltd. There were also some assembly shops in a small group of buildings behind the houses on the western side of Norway Street and for a while, a building in Mill Road Fishersgate, was taken on with a view to mass production of flexible printed circuits.
Ministry of Defence contracts
A very significant part of MB Metals' turnover came from the Ministry of Defence, as the company manufactured a range of items including aircraft weapons delivery systems, i.e. bomb racks and rocket launching pods, some under license from America. However, the company also developed and produced some of the UK's earliest electronic data logging equipment and was at one time at the worldwide forefront of flexible printed circuit design and manufacture. Sadly they were not able to dominate this latter market in the way they would have liked and the company was forced to concede it completely to the far-east, as was often the case in many other areas of technology at that time.
Domestic market contracts
The company also manufactured a range of smaller products for the domestic market, such as the Steward Call Switch, the overhead push/pull buttons on airliners. By 1964/5 they were just completing a large order for a range of machined stainless steel parts that went to form some of the internals of nuclear reactors for the power stations being built at the time. I also remember the company developing an illuminated, hand held 'Children Crossing' sign for lollipop ladies, at the time of the 1968-71 experiment with keeping British Summer Time all year round. Unfortunately the handle was completely full with batteries; it also had a double sided screen with internal strip light illumination. This meant that the whole assembly was so heavy that only ladies of a shot-putter's stature would have been able to hold it for long. When the BST experiment was terminated in 1972, that particular little project was finally put out of its misery, too.
Can you help?
I would very much appreciate hearing from anyone else with memories of MB Metals, especially if they are able to add some names or reminiscences from that era. I took the photos of the factory locations recently, as unfortunately I am not aware of any from the period 1964 to 1970 when I worked there. It would be nice to see some if anyone has any, or knows of a website containing them.