Clairvoyance and showmanship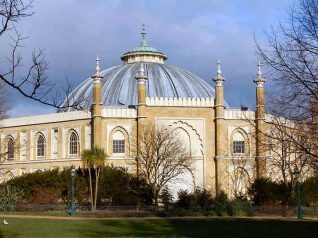 ©Tony Mould:images copyright protected
Well known clairvoyant
In the early 1970s, me and a friend went to The Dome to see the well known 'media' clairvoyant, Doris Stokes. She was a small, grey haired lady prone to calling people 'love'. The show started with Doris 'cold reading'. For example, "I'm getting a strong sense of someone named Jane, in this side of the audience". No response. "It could be Jill".  A hand goes up and Jill is located. "I sense you had some problems with your dad, Jill." "Yes, I did, Doris".  "Is he this side or has he passed?"  "He has passed". "Well, Jill, he is beside me now and wants to say two things; first, he wants you to forgive his past mistakes and second, he sends you all his love".  And that was the first reading over, with Jill in tears. 
What about heaven?
Later Doris shared some information about heaven. "Well it has hospitals, schools, council houses, roads, just as we have on this side, only everyone is happy".  Me and my friend weren't particularly smitten by this bit of news. Why go to heaven if it is much the same as life on 'this side'? I also remember thinking about the strange idea that there were council houses in heaven. 
What shows did you see at The Dome? Share your memories by posting a comment below
Psychic shopping information
Doris turns to a woman sitting near the front row. "Hello Love; you've been out shopping today." "Yes, I have, Doris."  "You looked in all the shops in Western Road but finally settled on Hanningtons.  You bought a lovely green dress and some shoes to match? You also bought a red and black scarf."  Doris was, of course, right and the brief session caused some gasps. It was her piece de resistance and the show closed on that note. The 'readings' were very unexciting but interesting; Doris was later accused of alleged fraud.