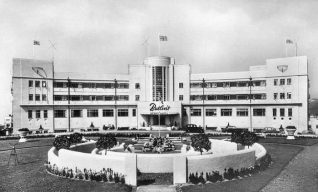 From the private collection of Tony Drury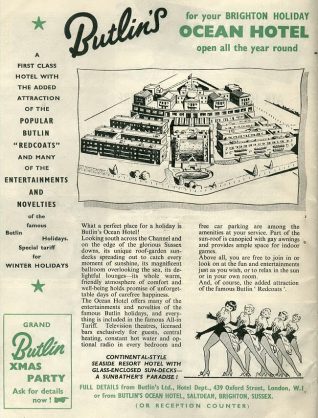 From the private collection of Tony Drury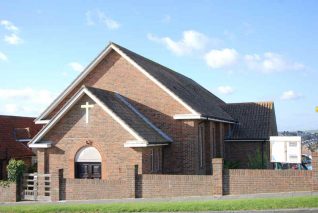 Please note that this text is an extract from a reference work written in 1990.  As a result, some of the content may not reflect recent research, changes and events.
e) LONGRIDGE AVENUE: Saltdean's main shopping street was formerly a trackway known as the Droveway, and it divides Brighton from Telscombe parish for most of its length.
At the corner of Wicklands Avenue stands the Ocean Hotel, designed in Modern style by Richard Jones and erected by the Saltdean Estate Company. It could accommodate 600 guests and had all rooms either electrically- or centrally-heated and with hot and cold water. After a grand opening on 25 July 1938 however, the hotel was requisitioned in December 1939 by the Auxiliary Territorial Service; on 10 October 1941 it became the National Fire Service's training college until 1948. The hotel and its large swimming-pool then remained empty for some time, but on 3 May 1953 it was reopened on holiday-camp lines by Butlins Ltd which had acquired the building for £250,000. In 1988-9 Butlins embarked upon a major refurbishment of the hotel, which can now accommodate 750 guests.
Higher up Longridge Avenue is St Martin's United Reformed Church, designed by Peter Winton-Lewis and opened on 15 June 1957; a planned spire was never built. The adjacent church hall had opened in February 1949.
Any numerical cross-references in the text above refer to resources in the Sources and Bibliography section of the Encyclopaedia of Brighton by Tim Carder.