Thanks from the Mayor of Brighton and Hove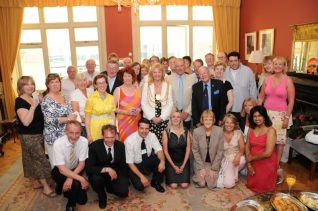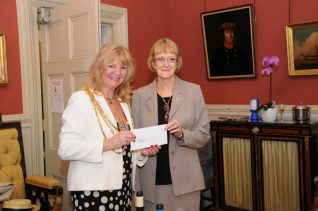 Members of the editorial team from My Brighton and Hove were invited this week to a reception held, in the Mayor's Parlour, by the Mayor, Councillor Carol Theobald, and her Consort, Councillor Geoffrey Theobald OBE.  The Mayor is coming to the end of her year of office and took this opportunity to thank those who had been involved in her many activities and charity fundraising.
Recognition for My Brighton and Hove
Jennifer Drury, on behalf of the My Brighton and Hove Volounteer Group, accepted a donation of £100 from the Mayor.  We were thanked for our work in raising the profile of the city, and especially for publishing coverage of  community events the local newspapers seem to miss.  The Mayor also congratulated the group on their recent international website awards for 'Best Community Site' and 'Best Small Museum Site'.
Big bonus for local charities
Councillor Theobald announced that thanks to her fundraising committee and helpers too numerous to list, her chosen charities this year which were The Martlets, Whoopsadaisy and the Pink Dolphin, had benefited to the fantastic amount of £30,000.  What a terrific achievement for Carol Theobald and her team.