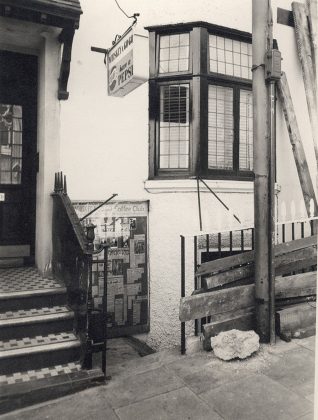 Royal Pavilion and Museums Brighton and Hove
In my spare time
A favourite pastime of mine, when I have a little time to spare on my computer – which I have to tell you is not at lot after doing all my editorial duties – is to surf the collection of photographs on the Brighton museum website. The collection is a great resource for the website and I always find something to catch my interest.
Joint looks decidedly grotty
On my last visit I found the image here of the 'Whisky a Go Go' in Queen's Square, photographed in 1961, and it immediately caught my eye. As you can see it was not because it is so attractive, but for exactly the opposite reason. The exterior of the joint looks decidedly grotty – but I longed to know what it was like in its 'heyday'. So what I want to know now is – do you remember this place? Did you visit and have a coffee or a drink? What sort of people went there? Was there music?
Please satisfy my curiosity and leave a comment below – telling me all!
Click on the image to open a large version in a new window. Click again on image to further enlarge.