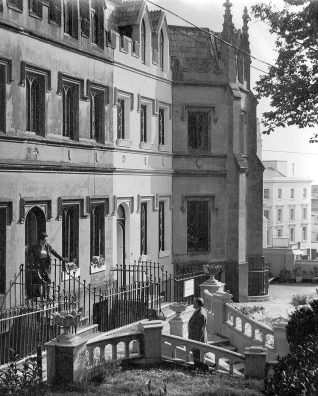 From the private collection of Stefan Bremner-Morris
This is a picture of my aunt Betty greeting my father at no 3 Wykeham Terrace in the 60's. The Terrace had not as yet had the benefit of the subsequent paint job.
I remember that one of her later neighbours was a rather dodgy solicitor who attempted to defraud various government privatisation schemes by making multiple applications for shares. The result was sackloads of mail on the steps, and a subsequent spell at Her Majesty's pleasure for the gentleman concerned!