Officers, nuns and fallen women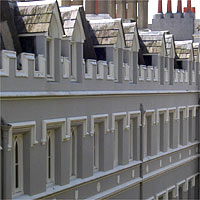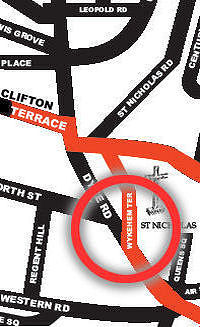 This is the site of a scandal. The southern part of Wykeham Terrace was built by a Protestant order of nuns as a home for 'fallen' women.
The home was a refuge for a village girl accused of stuffing her baby down a toilet. Constance Cox was acquitted, but worked as a cleaner at this home for the rest of her life. On her deathbed, she confessed she had murdered her child.
Cavalry officers were the sex symbols of their day. The northern part of Wykeham Terrace was built slightly later, and served for a while as the officer's mess for the cavalry at Preston Park. So the terrace housed a stimulating combination of officers, nuns and ex-prostitutes.