Family Archives Roadshow, June 2008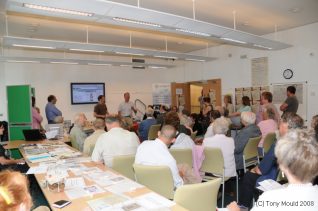 In June 2008, the Letter in the Attic project held a free Family Archives Roadshow at Brighton's Jubilee Library.
Over 130 people came and got free professional advice on looking after your their own family archive or other precious documents. There was also a display of the fascinating range of letters and diaries that the project has been collecting.
Some of our contributors brought along their letters and diaries and told the stories that lie behind them. There were also exhibitions and displays of material from the East Sussex Record Office, the Mass Observation archive, QueenSpark Books and My Brighton and Hove.
Tell us about your own letters, diaries, memoirs and other personal papers
We're still collecting new material. So get in touch with us via jack@letterintheattic.org and we'll tell you how it can be added to the Letter in the Attic archive.