'Christmas Past' in Brighton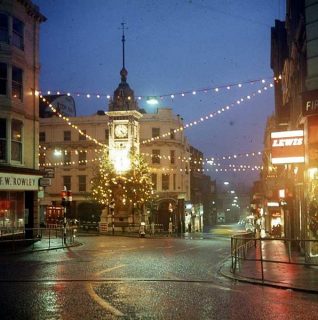 Each year we get together a collection of reminiscences of 'Christmas Past' in Brighton. We are sure that they make entertaining reading on the site and provide an distraction from the cold turkey sandwiches!
Do you have a special memory of a Brighton Christmas?
What was your best Christmas?  Did you ever have an awful Christmas: maybe you burnt the turkey? Perhaps you have got some interesting festive photos? So forget the Christmas shopping for a little while and take the time to share your memories with us.
Contributing is easy
If you have any Christmas reminiscences to share you can add them to the site.  If you look here you can find out how to do that – it is very easy!
Or you can mail your memories and your photos to: jennifer@mybrightonandhove.org.uk