Joan Collins Fan Club, 1988-1990s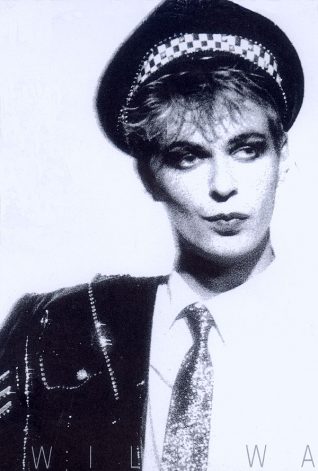 Image from the Zap archive
Many comedians began their careers at the Zap Club, including Jack Dee, Rory Bremner and Brighton's Simon Fanshawe. Julian Clary with the Joan Collins Fan Club was one amongst these as a significant comic performer. Officially, he started out on the cabaret circuit in London as Gillian Pie-Face, but Clary's first real taste of success came at the Zap.
On Friday 6 November 1987 Clary performed in 'One Man and his Dog' presented by Roy Smiles, and in 1988 was promoted by Zap to hold his own show – the Joan Collins Fan Club. Here, he ditched the former mediocre drag queen alter-ego, for a new persona clad in PVC and rubber, which quickly found him a firm audience. Clary later left the Zap Club to star in his own television show on Channel 4 with his early companion, Fanny the Wonderdog, and from there – it was just one glittering success after another.
Remember this? Remember similar events in Brighton and Hove around the same time? We want to hear from you. Use the Add a Comment link below or contact cora@mybrightonandhove.org.uk with photos or information.
In particular, can you tell us more about Clary's involvement with Brighton? Do you remember any other comedians who played at the Zap in the early days of their careers?