Remembering childhood entertainments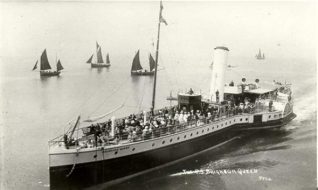 The Royal Pavilion and Museums Brighton and Hove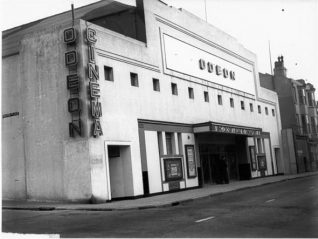 The Royal Pavilion and Museums Brighton and Hove
First cinema visit
My first visit to a cinema was in 1936 when I was taken to the Odeon at Kemp Town showing – 'Boys will be Boys' featuring Will Hay, and in 1937 I saw the Coronation of  King George V1 at the Savoy in Technicolor, a  new and wonderful innovation.  The annual arrival of the circus to The Level also created much excitement among the young folk.  Other memories include Jack Shepherd's concert party on Madeira Drive and rides on Brighton trams resplendent in their colours of chocolate brown and yellow. I also recollect that in the Old Steine near the War Memorial, there were two heavy Russian Guns captured in the Crimean War.   
Popular paddle steamer rides
Popular with residents and visitors alike were trips on the P& A Campbell's White Funnel Fleet, and on the paddle steamers which plied from both the piers. There were two or three ships stationed at Brighton during the summer period which took passengers on channel cruises and excursions to other southern seaside resorts.  In August 1937 I boarded The Brighton Queen on a special excursion to see ships of the mighty British Navy assembled at Spithead, Also much appreciated by the town, were courtesy visits from ships of the Royal Navy.
Great memories of happy days
From a bank in our garden  at  236 Freshfield Road, we had a marvelous panoramic view of the channel  and could see the many tramp ships which then plied the channel  At weekends the sky was full of small colourful biplanes trailing advertisements and mainly on weekdays an autogiro hovered over the West Pier. What wonderful memories of very happy days as a child growing up in Brighton.