The fastest milk round in town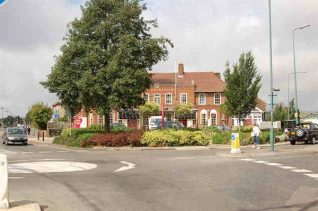 Early morning paper round
In the early 1960s I used to have an early morning paper round from the Bon-Bon shop at The Grenadier pub. Every morning the local milk-man and I used to greet each other around about the same place, close to Lark Hill and Northease Drive). One day he asked what I earned for getting up six days a week to deliver the morning papers. "Ten shillings", I replied (50p). "How about working for me on Saturday and Sunday mornings only, and I'll give you 12 shillings and six pence?" (62.5p) he said. No discussion was needed.
A big pay increase
So I got a 25% increase, and instead of getting up early six days a week, I'd only need to get up two days a week? I was 13 years old and if health and safety knew what was going on they'd have had a field day. I used to ride the running board of the milk float with a bottle of milk in each pocket of my donkey jacket and, usually, two more pints in each hand, while jumping from the moving float to deliver to door. In all the time I worked for the milkman I never had an accident.
A lethal brew on offer
On Saturdays we also used to collect the weekly money due. I remember collecting from the building site hut in Buckley Close one Saturday morning when the foreman asked; "Want a cup of tea son?" He handed me a pretty dirty looking mug and pointed to a galvanised bucket hanging on a tripod over a fire in the middle of the hut. The tea in the bucket already had everything added. Tea, water, sugar and milk were left brewing all day long. Just dip in the mug and enjoy. I managed to make my excuses and leave. Great memories.
Maybe I delivered your milk? Do you remember your milkman? If you would like to share your memories, post a comment below.