An introduction to the area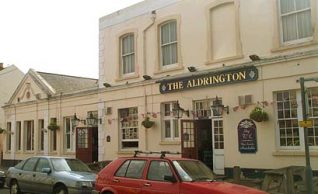 From a private collection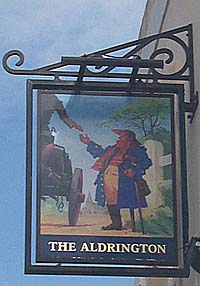 From a private collection
From a private collection
Your editor for Aldrington is Neal Ball. If you've got any queries about this area, or can add any information, photos or memories, please send My Brighton and Hove a message via the Comments form at the bottom of this page.
The area today
Known these days (by estate agents at least) as 'the popular New Church Road area', 'Portland Road area' or 'Poets' Corner', Aldrington is the part of Hove bounded by Sackville Road in the East, Boundary Road in the West and the railway in the North.
The River Adur
It was said at one time that the River Adur once had its mouth in Aldrington, although these days there is no trace, with the river proper starting at Shoreham and heading in-land to Steyning.
Houses dating from 1800s
The area is now largely housing with a good many large houses built in the period from 1880 onwards. Little has changed over the years, although during the 1960s several of these were demolished to build rather uninspiring blocks of flats.
Most recent construction
The most recent construction was in the late 1980s when a group of properties owned by the landlord Nicholas Van Hoogstraten were compulsorily purchased and two blocks of social housing were built on Portland Road. This road in particular is full of what can only be described as 'odd' shops, with a good number offering second hand furniture.
Poets' Corner
The Poets' Corner area has roads such as Wordsworth Street and Livingstone Road, all very similar with Victorian properties dating from around the turn of the century. The halt at Aldrington is on the main-line from Brighton to Worthing and Southampton (the former LB&SCR route). Until December 1938 this was the junction station for services up to the Devil's Dyke (indeed, it was called Dyke Junction). Today it presents a very bleak entrance to the suburb, with only two trains an hour stopping at this un-manned halt.
Notable buildings
Notable buildings within the area include a few churches, schools and a former cinema. The Granada on Portland Road was opened in July 1937 by Dame Anna Neagle, closing as a cinema in 1973 when it was converted to bingo. It is still trading today, although it is fair to say as a shadow of its former self. Our local pub, 'The Aldrington', acknowledges the area's one-time toll keeper and is at the end of our road – Westbourne Street.