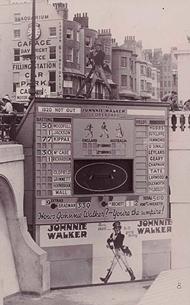 From the private collection of Gordon Dean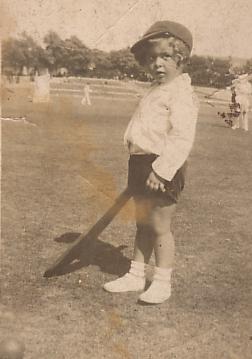 From the private collection of Gordon Dean
On the Aquarium Terraces, below where the Van Alen building is now, there used to be a Johnnie Walker cricket scoreboard, so that people on the beach could keep up with the progress of the England v Australia Test Match.
'Bradman's a bloody nuisance'
I remember, when I was about 6 years old, walking past this scoreboard with Max Miller. As we passed, he said "I see Bradman's still in" and I asked, "What's Bradman?". Max said, "Bradman's a bloody nuisance, that's what Bradman is!" I remember a couple laughing as they overheard this exchange, and they were still giggling as they carried on down the road.