Photographed between Woodruff Ave and Onslow Rd c1920's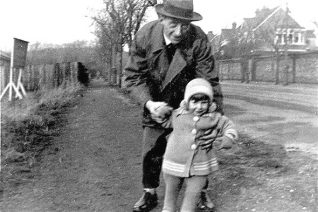 From the private collection of Pat Hoar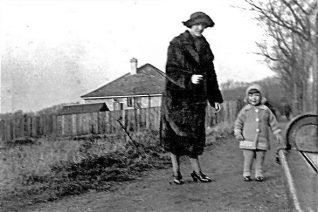 From the private collection of Pat Hoar
These photographs were taken in Dyke Road, between Woodruff Avenue and Onslow Road, during the early 1920's.
The photographs show my mum (Ena Patricia Drogrez) in her pram, and I think it is her mum and dad. 
The house, wall and bungalow still exist – probably between 329 and 325 Dyke Road nowadays.