My Brighton Festival Day Ends with a Mystery!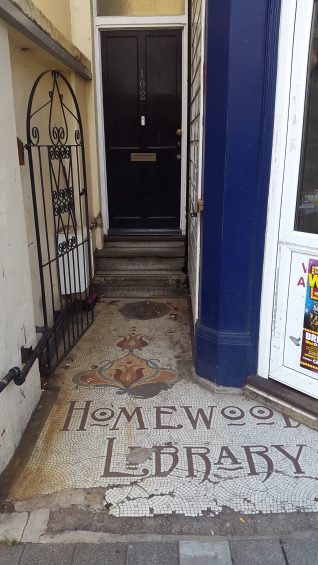 Mobile Phone Photo, by Peter Groves
Sunday 14th May
We had friends over from Worthing for the day and I had pre-booked a number of Brighton Festival events.  The day was fully occupied with Open Houses, Fringe events and more, and ended with a mystery!
WWII Air Raid Shelters
This morning we went to the WWII Air Raid Shelters under the playground of Downs Junior School.  I first did this tour in 1995; however it has advanced since then with the use of modern technology, visual displays and effects.  I would fully recommend this event, its especially educational for children.
Open Houses
Next before lunch we went to a few Open Houses, they were all very interesting, but most impressive was the artwork on display by Cecil Rice. After lunch we continued with the Open Houses and visited St. Michael & All Angel's Church.  The stained glass by William Morris is stunning, however we moved on to visit Middle Street Synagogue and found the stained glass here to be almost equal to that of William Morris.
Bethnal Green Tube Disaster
I had booked the Bethnal Green Tube Disaster at Sweet Waterfront for 4.20, it was an hour show.  I was aware that the Albion celebrations would start close by at 5.00, and assumed that it would have passed by the time we came out.  Fortunately the start of their parade was delayed by 30 minutes, so soon after our show ended we were able to watch the Albion players on their celebration.
Homewood Library
It was a busy day, but we all felt elated that we had had such a memorable and pleasant time.  During the walk home I came across the mosaic seen in my Mystery Photo, although close to where I live, I had never noticed it until now!  I searched the net to see if I could find out anything about it, without success.  I then searched mybrightonandhove; lots of posts by Carol Homewood, but nothing about Homewood Library. Although I know where it is, I have no idea of its background, the mystery is "where is it and what is the history"?