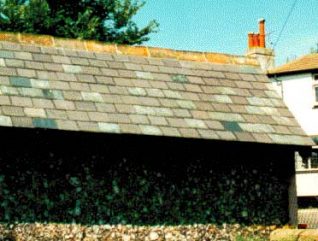 All photographs by Ron Martin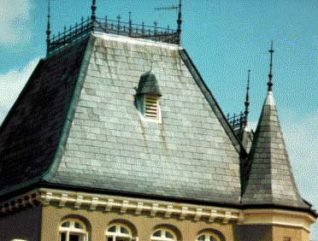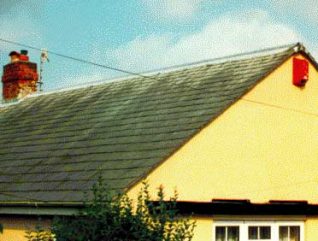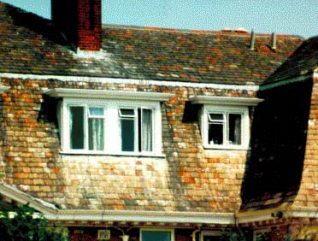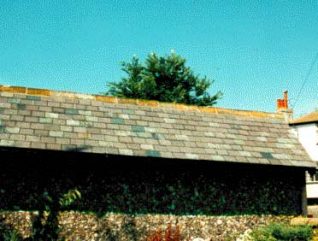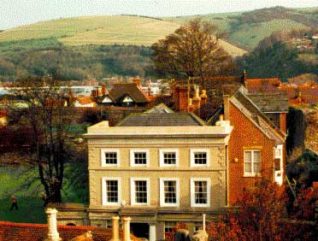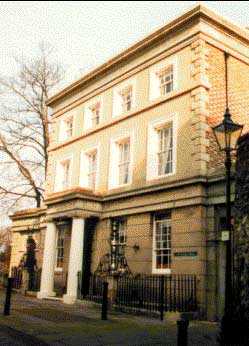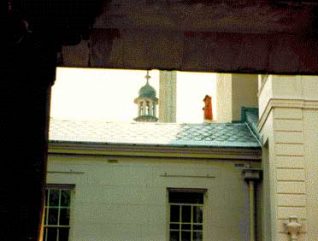 1. Slate is a metamorphic rock
Slate is a metamorphic rock, basically a clay material which is subject to pressure and heat so that it forms a laminated material which can be split extremely thinly, normally a quarter of an inch thick.
2. Welsh slate was brought to Brighton
The use of slate in Brighton can be really related to the late eighteenth/early nineteenth century when slate started to become imported, mainly from North Wales. The grey slates that one sees are all North Welsh slates.
3. Welsh slate is laid in similar sizes
Slates from other parts of the country are nearly always laid in diminishing courses with different size slates but you always find that Welsh slates are laid in similar size slates. These all have rather fascinating names like Lady's, Duchess and Countess and they are not mixed. They are laid with a lap so that part of the roof is three layers and part of the roof is two layers.
4. Slate was popular in Georgian period
Because it is a very smooth material and the surface is fairly flat, it can be laid to a low pitch which is one of the reasons why slate became very popular in the Georgian period when it was not the fashion to have roofs which were exposed. And a low pitched roof would be behind the parapet so that from the street when you looked up at it you would not see the roof.
5. Occasionally the lower edges are cut
Very occasionally in Brighton you find the bottom edges are cut to produce a shape. The only building I can think of is actually the Royal Pavilion where the bottom edges of the slates are in fact scalloped and so it looks a bit pretty.