A soliloquy by Martin Van Buren Bligh, 1904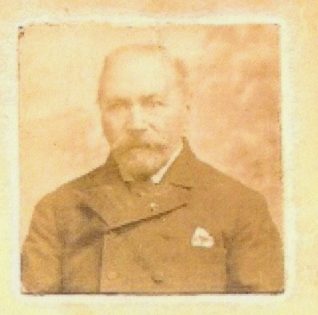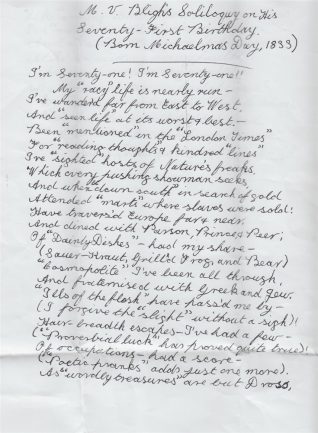 Martin Van Buren Bligh was born in New York in 1833 and probably moved to Brighton after his marriage to Octavia Louisa Passingham in 1866.
Martin was known in later life for recounting stories about his varied life experiences and in 1904, at the age of 71, while living at 24 Queens Gardens, Brighton, he wrote a poem – a 'soliloquy' – about his life.
This poem has been shared with the Letter in the Attic project by Yvonne Bligh.
Sauerkraut, frog and bear
"Have travers'd Europe far & near,
And dined with Parson, Prince & Peer;
Of 'Dainty Dishes' – had my share –
(Sauer-Kraut, Grill'd Frog, and Bear)"
Want to know more?
View this entry on the Letter in the Attic online catalogue.
Explore the full catalogue
Visit the home page of the Letter in the Attic project