Reminiscences of Ronald Arthur Kessler, 1904-1993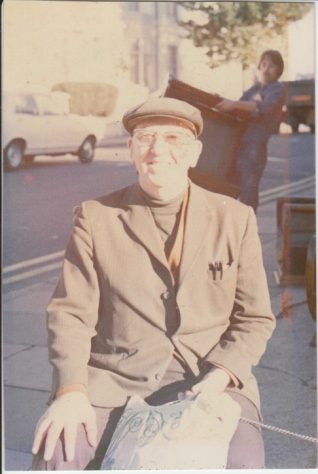 Ronald Arthur Kessler was born in 1904 and spent his childhood living on Whitehawk Road. Apart from the time he spent in Belgium during the Second World War (he was evacuated from Dunkirk), he lived all his life in Brighton.
After a visit from a relative who was interested in the family history, Ronald wrote down his reminiscences before he died in 1993 and these have been shared with the Letter in the Attic project by Sheila Fleet.
Scrambling for money and sweets
"One of the things we looked forward to was the girls coming back off holidays to Roedean College. We used to get between Duke's Mound and Arundel Road to greet the Hansom cabs which brought them from Brighton Station. I understand that the girls were not allowed to take money and sweets into the College, so it was thrown out to us children to scramble for in the road."
Want to know more?
View this entry on the Letter in the Attic online catalogue.
Explore the full catalogue
Visit the home page of the Letter in the Attic project