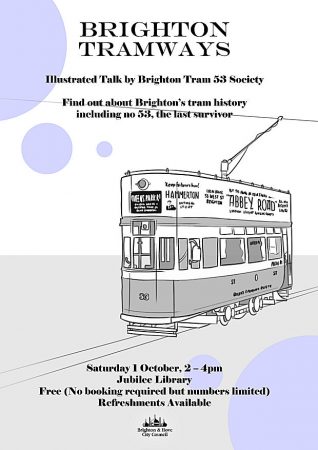 History of Brighton trams
On Saturday October 1st, the Jubilee Library is hosting an event that is a must for all Brighton tram buffs. The Brighton Tram 53 Society will present an illustrated talk about the history of Brighton trams, with special reference to the last Brighton tram.
Tram 53 restoration
Tram 53 was one of the last built by the Corporation, at the Lewes Road Depot between 1936-37 and had a running life of barely two years, mostly on the Dyke Road route. She was an F class tram, the ulimate Brighton design, which included covered vestibules, roller bearings, chrome handle work instead of brass, more powerful motors and helical gearing. They represented the last open top trams in this country. You can find out about the project which aims to restore Tram 53 here.