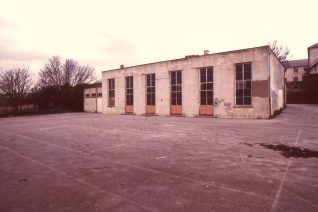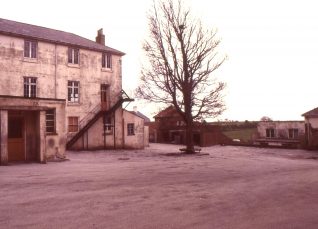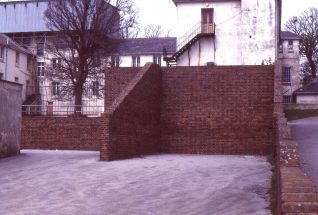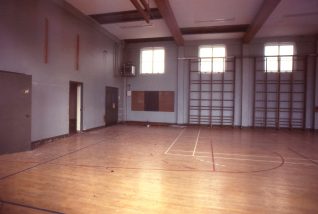 My first senior year
I attended Fitzherbert School in my first year as a senior, and also the first year of the senior school in Warren Road Woodingdean, after it had moved from Upper Bedford Street. In the early days the school was still called St. John the Baptist, but was soon after changed to Fitzherbert. The actual building had a long history and was getting old. But when I moved there it was freshly painted and looking spick and span.
Everything seemed so small
The photographs here are some of many I took just before the building was to be demolished. I had been given permission to have a look around the school inside and out. Everything looked so small. The inside was a disgrace as the vandals had been hard at work. There had been fires set everywhere. The old woodwork and metalwork classrooms run by Mr Moreman in my time, were gutted and smashed to pieces. In the first year the lower playground seen in photograph one, was not yet finished so we boys were put together with the girls in the upper playground where there was a big tree surrounded by a seat.
Rusty broken and dangerous
The tree seemed massive when I first moved to the school, but it looked so much smaller in later years as did everything. A cast iron staircase situated at the side of the building was where the kids who had school dinners had to queue. By this time the staircase was rusty, broken and dangerous. The dining room was next to the art classroom run by Miss Groundsell.
Smokers caught red handed
Photograph three shows part of the boys playground with the handball court; this was where I had my first puff on a cigarette with Patrick Scrase all those years ago. There was always a lookout for the smokers, but we were discovered once as John Crowley crept down on the outside of the playground and peeped over the wall, he caught us red handed. Photograph four shows the inside of the gymnasium where some of us struggled on those ropes to get to the ceiling. The old building looked so sad and tired compared to when I first went there in 1954.