Wonderful Victorian engineering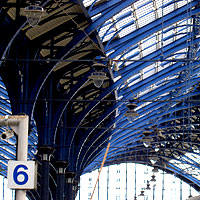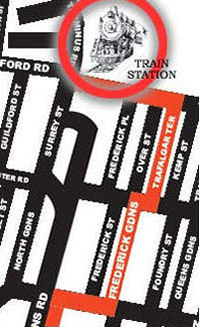 There's a wow factor the moment visitors step out of the train. Look up and you'll see a wonderful piece of Victorian engineering: a huge glass roof, beautifully clean, with thousands of sheets of glass.
The railway arrived in the 1840s.  Everyone thought rich passengers would revive the town's fortunes. In fact, the tickets were so cheap that the town was inundated with London day-trippers. They brought their food with them and left the beach full of litter. Brighton shopkeepers were seething.
No one could decide where to put the station.  In many resorts, the tracks run down to the sea. However, Brighton's hills are steep and the valley was full of expensive housing. Sixteen sites were proposed. The railway company finally put the station on a plateau cut into the cliff-face, on the outskirts of the 1840s town.