Christmas Greetings in 1920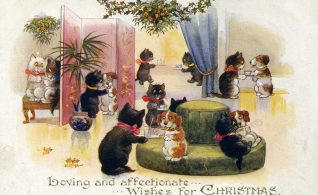 From the private collection of Dennis Parrett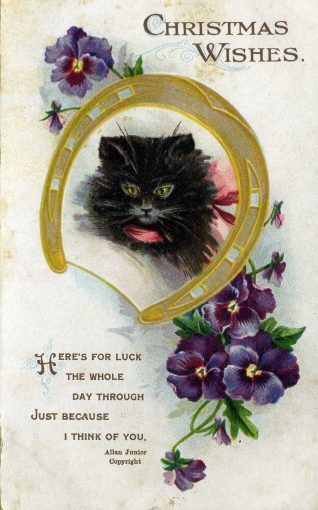 From the private collection of Dennis Parrett
Seeing the old 'Postman' Christmas card published on the site, reminded me of the tradition in at least my family, of sending each other postcards. I have a number of old postcards sending birthday greetings but here are some examples from Christmas 1920. Cats were obviously popular with my Mother. The first one is a picture of a Cats' party and this was sent to my Mother by a friend called Hilda who writes on the back as follows:
" Just a card hoping you have a happy Christmas. I hope your Dad is improving. With love from your loving friend Hilda".
My Mother was nearly 14 and sadly her Father died in May 1921.