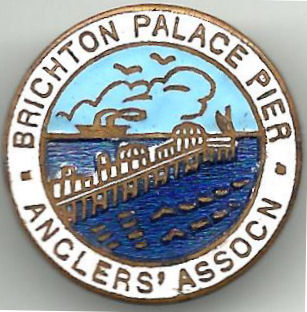 From the private collection of Roy Grant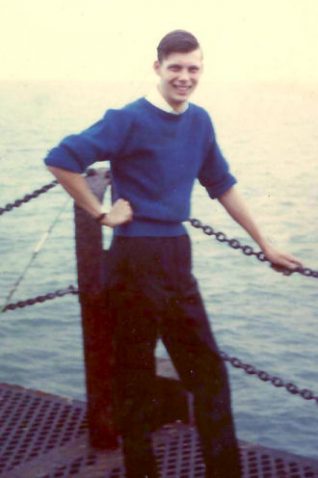 From the private collection of Roy Grant
How I got hooked
When aged about 10, my godmother (Gladys White, the secretary of Fabians Builders in West Hill Road) loaned me one of her old rods and took me fishing on the Palace Pier. To coin the obvious phrase, from then on I was hooked. 
A shilling to fish on the pier
Most weekends I either dug bait on the beach at low tide, or got rag or lug from Jack Ball and then, whatever the weather, raced off to spend the entire day from dawn to dusk on the Palace Pier.  In those days it cost a shilling to enter and you could fish from the upper or lower landing stages and even from the walkways along pier itself.  Promenading holiday makers would obligingly stand back as you cast your line, then ask what you had caught so far.  Invariably it was very little. 
Fishing competitions
Occasionally there were News of the World competitions offering a new rod for the biggest fish, and fishing had to stop altogether as the Waverly paddle steamer tied up during its trip for tourists from Brighton to the Isle of Wight and back again. 
Kids versus adults
Float fishing from the pier was great, but when fish were biting where you were, several adults with their posh gear and eyes on "the prize", moved into your patch, lost their tempers when their lines tangled with the ramshackle equipment being used by us kids.  I never really caught anything big, and yes a few did get away.
My line snagged by a boat
I did have one nasty experience when it was me who got caught. A team of anglers from the Brighton Cruising Club who fished from club boats, short-cutted through the pier rather than going round it and in doing so, snagged my line on their Seagull outboard. I watched in horror as my new split cane rod tipped and then pulled over the side, the bell ringing and line guides ripping off ring by ring as it went. 
Accident was my fault?
I raced to their beach and tried as best as a youngster could do to remonstrate with the four burly adults on board, but in their opinion it was my line and the rod on the end of it that could have ruined their engine. Although they begrudgingly gave my rod back to me, their initial opinion was that I should forfeit it for the inconvenience that I had caused them!