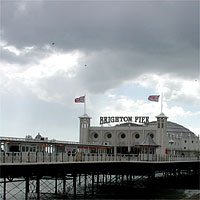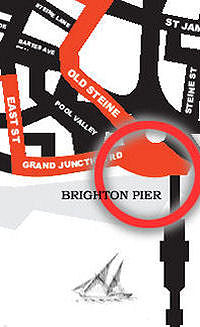 This is the fifth most visited tourist attraction in the UK. By day, it offers excellent views of the city. However, the best time to see the pier is when it is lit after nightfall by thousands of light bulbs.
The first pier was built as a ferry terminal. Brighton offered the quickest ferry route to Paris. The original Chain Pier was built in 1823 but destroyed in a storm in 1897.
Piers became places to take the sea air. Breathing ozone was healthy, but going out in small boats was uncomfortable. So fashionable visitors walked out on piers, dressed up in their finest clothes, to see and be seen. That's why pier seating faces the walkways, rather than the waves.