A large municipal art collection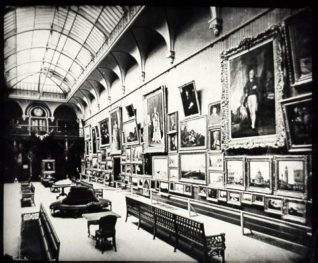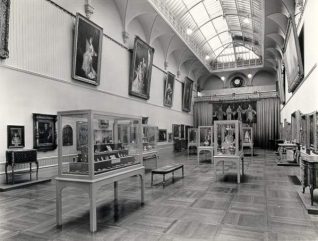 Please note that this text is an extract from a reference work written in 1990.  As a result, some of the content may not reflect recent research, changes and events.
c) ART GALLERY EXHIBITS: The large municipal art collection is particularly strong in Dutch oil paintings, principally the Willett collection presented in 1901; in twentieth-century paintings; and the Simpkins collection of Victorian English paintings. There is also a large collection of drawings and watercolours of local scenes, principally the Pocock, Furner and Blaber collections. Many paintings are also displayed in the Royal Pavilion, Preston Manor and The Grange, while several portraits of important local figures may be seen in the museum's Brighton Heritage gallery.
Any numerical cross-references in the text above refer to resources in the Sources and Bibliography section of the Encyclopaedia of Brighton by Tim Carder.