11 - 1945 Picking up the threads - The Inaugural News Chronicle Tournament - Henry Cotton's Victory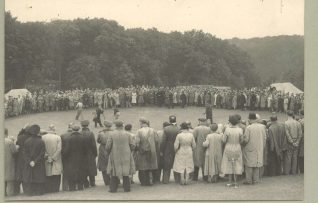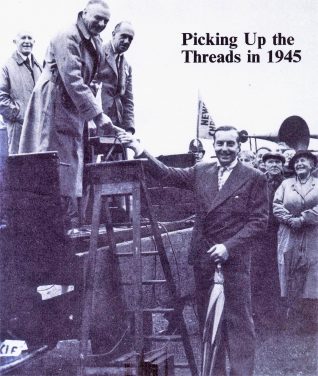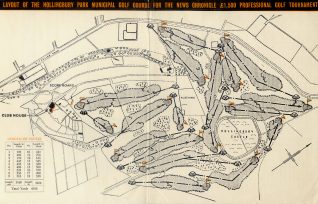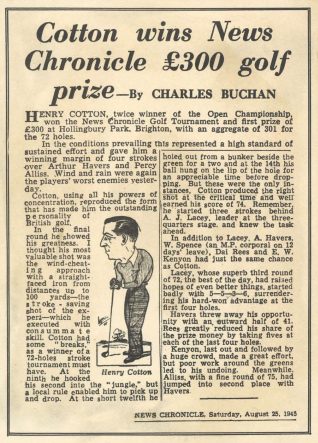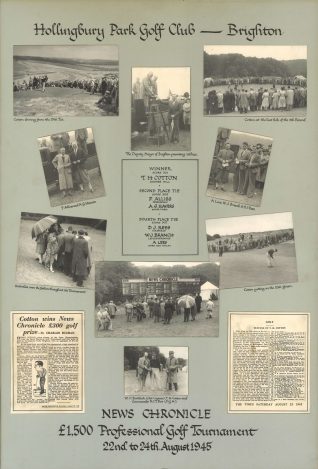 The war left its mark on the course and the club. Club membership suffered badly and along with finances, they hit an all-time low, the pin table even having to be sold off for 10 shillings, the snooker table suffering a similar fate. The Club Handicap Committee minutes record amendments to revise the list of local rules that were in force at Hollingbury Park due to the war read – 'Ground where the turf has been removed, and where there are disused gun emplacements and slit trenches, may be treated as Ground Under Repair. A ball may be lifted and dropped not nearer the green without penalty.'
The New Chronicle Professional Tournament 1945.
The pre-war improvements to the course had matured and Hollingbury Park had gained the reputation of providing a fine test of golf. The News Chronicle Tournament anticipated pre-war finally took place at Hollingbury Park in 1945. It was a successful event and would go on to be held at Hollingbury Park for seven years. Bill Burbeck, a prominent member of the club committee was instrumental in bringing the tournament to the course – he was circulation manager for the News Chronicle. It was an important tournament on the professional circuit.  Henry Cotton won the inaugural event with an aggregate score of 301 for the four rounds taking the first prize of £300.
Club competition in recognition of the services
During the war there were units from The Royal Australian and Royal New Zealand Air Forces stationed in the region,  Hollingbury Park Golf Club played its part in entertaining these visitors from the other side of the world. In 1946 the committee received a letter from their Commanding Officers expressing their thanks and appreciation for the club's hospitality together with a Trophy which was called The R.A.F. Bowl. Another trophy in honour of war efforts was established in October 1948 – The Battle of Britain Cup, both trophies are still contested today.