Sounds Unlimited, 149 North Street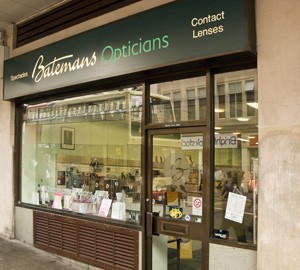 In the 70s and 80s I only ever bought soul music, and Sounds Unlimited was far and away the best place to buy new soul releases as it used to stock all the brand new imports from America. One could buy stereo equipment and more 'general' records upstairs, but it was the hot, atmospheric little room downstairs, manned for a number of years by semi-legendary Brighton DJ, 'King Jerry', that used to draw me in every Saturday morning before releasing me into a teeming North Street replete with new records but minus most of my weekly wages.
By 1976 or 1977 it was in trouble and went bust. I remember the great closing-down sales they held for a few weeks where one could buy the stock at excellent prices before it closed for good.
Soon after the final sale I walked past one lunch-time and happened to notice that there were loads of records still inside so I knocked on the door and asked if I could come in and look around. I was told that I couldn't but was invited to make an offer for the remaining singles as a bulk buy. On the spur of the moment I ventured £100 which was accepted. The next day I turned up with a van and left with about 5000 singles.