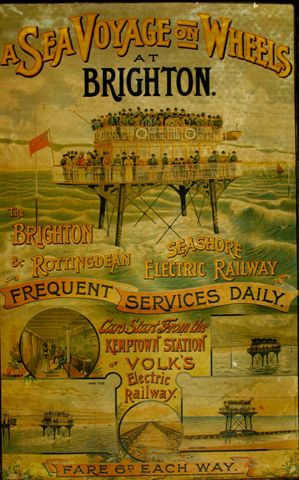 Brings back memories
I recently acquired the advertising board shown here for the Daddy Longlegs and Volks Railway. It is interesting and brings back memories for me because I well recall a few trips on Volks Railway with my mother. Unfortunately the Daddy Longlegs was before my time, but I would have loved to have been able to travel on it.
What you could buy for 6d
Thinking back to those days, I remember that in 1939, 6d would buy you a packet of cigarettes, a box of matches and a glass of beer. Of course 6d in today's decimal currency would be less than 3 pence, so it would not even buy you the matches!