Letters to Harry Osborne, 1927-1997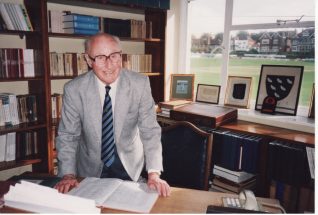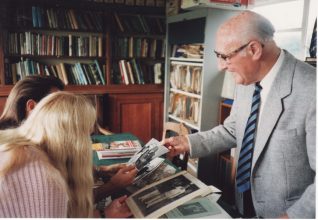 Harry 'Ossie' Osborne was born in 1910 and lived most of his adult life in Hove.
In 1975 he became the Honorary Librarian at Sussex County Cricket Club and held the post until 1997.  His association with the club began in 1950 when the coach, Patsy Hendren, recognised him as an ex-pupil and asked him to play for the Club and Ground.
In his professional life, Osborne worked for over 50 years for J. Lyons, working his way up from an apprentice engineer to become a National Accounts Executive.
A number of letters sent to Harry between 1927 and 1997 have been contributed to the Letter in the Attic project by Harry's son, Barry Osborne.  Most of the letters are from famous cricketers and are courtesy letters relating to events and appointments.
Want to know more?
View this entry on the Letter in the Attic online catalogue.
Explore the full catalogue
Visit the home page of the Letter in the Attic project