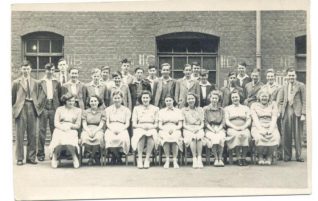 Photo from the private collection of David Blackford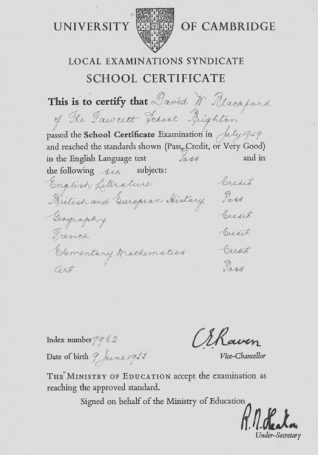 Photo from the private collection of David Blackford
I started at The Fawcett School in 1944 and left in 1949 after taking my School Certificate. These were happy times. Most of my schoolmasters were in the older age bracket, due to the War Service of younger men.
The School Certificate
I believe that my 5th year was the first class at The Fawcett to sit the School Certificate examination. To the best of my memory, all 27 in the class passed.
No careers advice
To gain a School Certificate, a pupil had to pass in English Language plus five other subjects, so we must have had some damn good teachers. Sadly, there was no careers advice in those days and it was about two years before I realised the full potential of my School Cert.
Hoping for more anecdotes
I attach a copy of my School Certificate and also one of my 5th Form class (I'm 4th from the left). I have no photographs of the school itself, but perhaps someone else can offer some more interesting photos. I'm starting this page in the hope that others will follow with some good anecdotes about my old school.