Straps, canes and dark sarcasm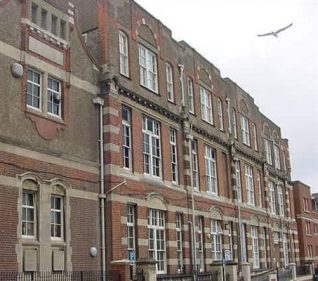 From the private collection of Ian Brook
Using 'the strap'
In the late 50s and early 60s, corporal punishment at Fawcett School was commonplace. Many of the teachers used 'the strap'.  This was a long piece of leather, with the end cut into strips, presumably for maximum effect. An offending student was called to the front, told to put his hand out and given a huge swipe of this awful instrument. If the hand moved, the student was given another swipe. Imagine having designed such a piece of equipment.
A variety of punishments
Other teachers used canes, which were usually used by giving the offender a number of whips against the back of the trousers. One teacher used a plimsole. The student had to bend down, while the teacher would walk to the far end of the classroom and run as fast as he could, giving the student a terrible whack across the behind. Some students fell over. One much younger teacher broke rulers over students' hands; another slapped boys across the head with an awful strength.
Continuous stream of sarcasm
A feature I never understood in a school, was the continuous stream of sarcasm from many of the teachers. Examples were quoting Shakespeare at us by repeating 'you rocks, you stones, you worse than senseless things';  or asking 'so you are the cream? I hate to think what the milk is like'. This was a reference to our being in the top stream of the school. The statement didn't worry too many students as it was such a weak suggestion, but plenty of barbed comments really did dent confidence.
Punishments did not educate
I seem to remember that only three of the teachers ever said 'well done!' to anyone. I also suspect that none of those three would ever have considered corporal punishment. They were probably the only three who had a sense of humour. I cannot imagine that any of the above punishments were anything to do with education. I do not think the sarcasm gave anyone an ounce of self esteem. Those of us who did quite well after leaving the school did so, I believe, in spite of Fawcett, not because of it. Good old days?  I do not think so.
Do you have experiences to share?

Please post below – and please – do not name specific individuals.