Brighton Disaster 10th April 1900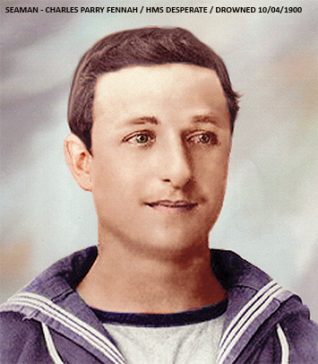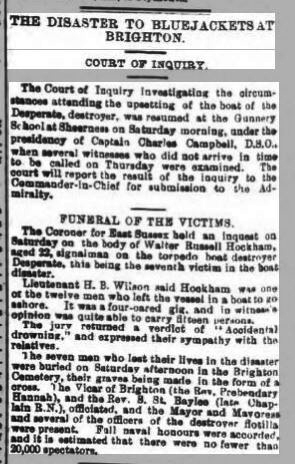 My Gt. Uncle was Charles Parry Fennah a seaman serving on HMS Desperate in April 1900. He and six other Bluejackets drowned whilst being rowed ashore in a boat.
The boat was swamped, by a freak wave, as it approached the West Pier. I believe the graves of those lost in this sad accident are in Brighton and Preston Cemetery. I have included here a photograph of Charles Parry Fennah. Any further information about the incident would be welcome.
Last resting place
I would also very much like to know the location of my Gt.Uncle's last resting place. Does anyone know how would I go about finding out where my uncle was buried?