Letter from a homesick child, 1887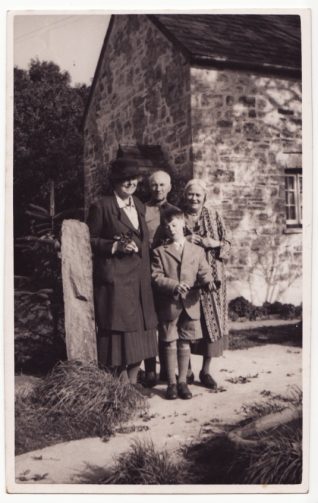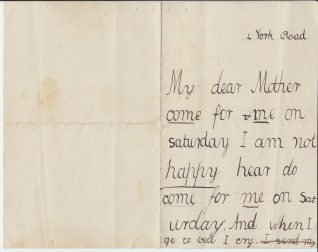 Caroline Muriel Jervis (known as 'Muriel') was born ca 1879, presumably in London.
On 4th October 1887, Muriel wrote a poignant letter from 4 York Road, Hove, to her mother still living in London.  4 York Road was a lodging-house in the 1880s, so it seems likely that Muriel was staying there while she attended school in Brighton or Hove.
I'm nearly crying now
"My dear Mother
Come for me on Saturday. I am not happy here do come for me on Saturday. And when I go to bed I cry.  I miss you so and father I am nearly crying now. I send my best love to you all. And hope I shall see you on Saturday. From Muriel"
In the late 1940s, Muriel Jervis became the live-in companion of Aline Ellis, a clay modeller, potter, and animal artist, who lived in Hertfordshire. Muriel continued to live with Aline Ellis until her death in the late 1960s.
Muriel's letter is part of a collection shared with the Letter in the Attic project by Aline Ellis' great-nephew, Francis Clark-Lowes.
Want to know more?
View this entry on the Letter in the Attic online catalogue.
Explore the full catalogue
Visit the home page of the Letter in the Attic project