Letters of a Georgian windmill owner, c 1825-1836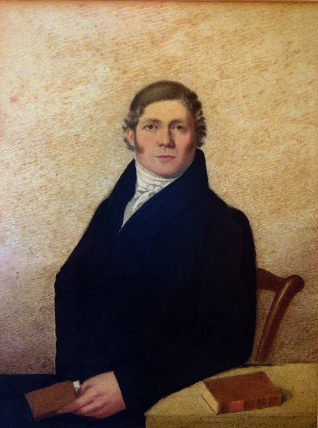 Reproduced with kind permission of Stuart and Vine Molony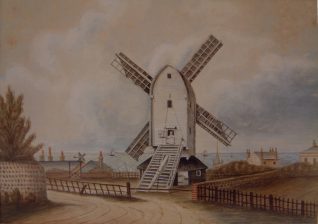 Reproduced with kind permission of Stuart and Vine Molony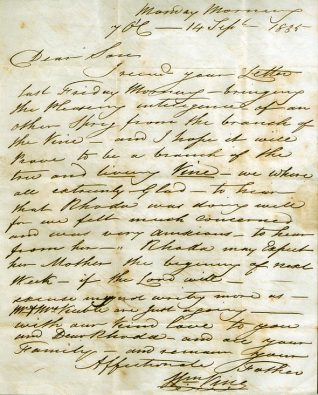 Reproduced by kind permission of Karen and Andrew Belton
William Vine bought the windmill in Clifton Hill, Brighton on 18th August, 1818. The mill became known as 'Vine's Mill' and was located in the area which eventually became the car park of the Royal Alexandra Hospital. The millworkers' cottages were in Vine's Place.
A sprig from the Vine
In 1835, William's daughter, Rhoda, gave birth to a grandson. One of the letters sends a rather hastily-written expression of relief and affection to his son-in-law:
Dear Son
I received your Letter last Friday Morning – bringing the pleasing intelligence of another sprig from the branch of the Vine – and I hope it will prove to be a branch of the true and living Vine. We were all extremely glad to hear that Rhoda was doing well, for we felt much concerned and were very anxious to hear from her. Rhoda may expect her Mother the beginning of next week – if the Lord will. Excuse my not writing more as Mr & Mrs Keeble are just going – with our kind love to you and Dear Rhoda – and all your Family – and remain your Affectionate Father
Wm Vine
Willam Vine's papers were contributed to Letter in the Attic by Karen Belton.  The papers consist mainly of letters between William Vine and his family. William Vine was clearly a very religious man and the letters reflect this.
Want to know more?
View this entry on the Letter in the Attic online catalogue.
Explore the full catalogue
Visit the home page of the Letter in the Attic project