Prospect Cottage, Aubrey Cottage and North End House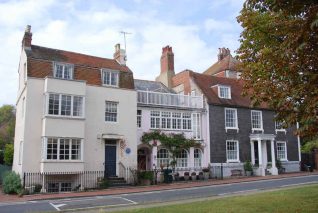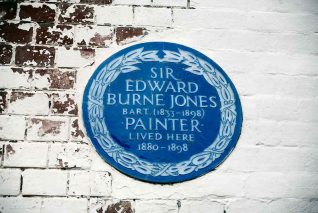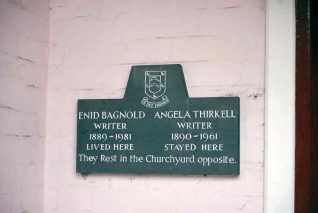 Please note that this text is an extract from a reference work written in 1990.  As a result, some of the content may not reflect recent research, changes and events.
p) PROSPECT COTTAGE, AUBREY COTTAGE and NORTH END HOUSE: In 1880 Prospect Cottage and Aubrey Cottage were purchased by the pre-Raphaelite artist Sir Edward Burne-Jones. He then merged the two into one house, which he named North End House after his London residence, and lived there until his death in 1898. In 1920 the house was bought by another artist, Sir William Nicholson, and then in 1923 by Sir Roderick Jones and his wife, the writer Enid Bagnold (1889-1981). Jones also purchased the adjacent Gothic House, and combined it with the other two to form one very large residence still known as North End House. In the 1980s the buildings were restored again into three separate houses, but Gothic House has retained the name North End House.
All three are listed buildings and date from the eighteenth century. Prospect Cottage bears a plaque to Burne-Jones, while Aubrey Cottage is an unusual building with a wooden balustrade and many windows. North End House is an elegant building with a Doric porch and is faced with black glazed mathematical tiles .
Any numerical cross-references in the text above refer to resources in the Sources and Bibliography section of the Encyclopaedia of Brighton by Tim Carder.