Later to be Brighton Secondary Technical School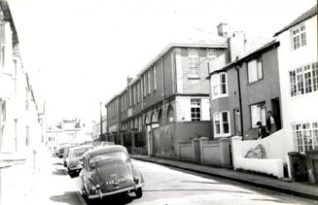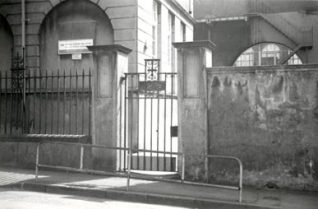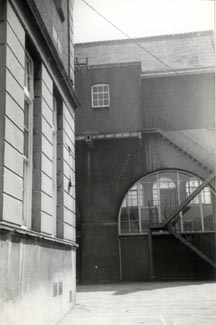 In response to the request for photos of the Hanover Terrace School which later became the Brighton Secondary Technical School I have now been able to unearth these photos that I took in the 1980's before it was demolished.
The photographs
The first is looking northwards along Hanover Terrace showing the school building on the right. The second is of the school gate entrance and the last is the playground looking east at the part of the school that backed on to the next road up. On the ground floor can be seen the arched windows of the very large workshop where we were taught brickwork and actually built parts of houses there.
School in the 1950s
As a naive young pupil in that workshop during the 1950's I once removed a broomstick that was wedged between the floor and a protruding cornice of a recently built wall not realising it was supporting the bricks until the mortar dried and the whole lot came crashing down. Whilst I was wondering how on earth I could put it all together again I suddenly saw stars when I received a hard clip round the ear from the brickwork master Luke Hargreaves who had just walked in. In the fulness of time though he forgave me and even selected me for the school football team that he also ran.
Looking at the photos now it does look a dreary and foreboding place but inside the masters and quality of teaching were excellent and regularly produced some of the best academic results in Brighton