The oldest building in Brighton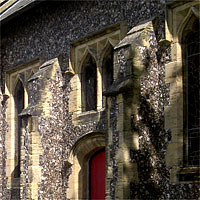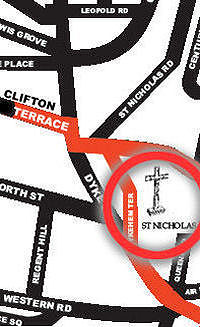 Brighton's parish church is a curious relic. It is the oldest building in Brighton. The church survived a raid by French pirates, who burnt the mediaeval town of Brighthelmstone in 1533.
Why was it built on a hill? To avoid coastal erosion? To be protected from French pirates? Probably so that a fire lit on the big flat church tower could provide a beacon for fishermen.
There are spectacular views from the churchyard. You're standing on the spine of a ridge here. Lower down, the old town grew up on a defendable site by a stream.