A part of Brighton transport history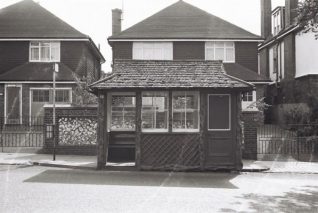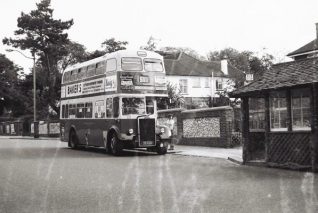 There are still several Brighton Corporation Tramways shelters scattered about the town, having been constructed pre-1939 and served the trams, trolleybuses and buses – and indeed some are still in use nearly a decade after the Corporation sold Brighton Buses Ltd.
Some remain today
They were constructed in timber, and I recall a number (some of which remain today) – this one at the Tivoli Crescent terminus (now set into the wall, rather than stuck out in the road), another at the top of Miller's Road, the "Pepperpot" in Queens Park Road, the old Hollingbury trolleybus terminus at the top of Surrenden Road, St Peter's Church, and of course the bigger shelter and office that used to be found in the Old Steine until its demolition in circa 1972. There was also one at Fiveways, well into the trolleybus era. The shelter from St Peter's Church can now be found at the Chalk Pits Museum at Amberley.