Air Raid, Rationing and More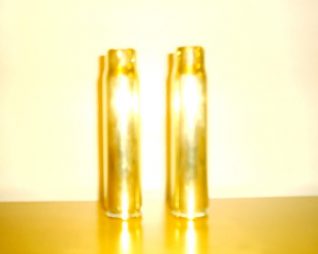 Photo supplied by Leslie Richards
The best place to watch a dog fight between British Spitfires and German Planes was on the top of the Brighton Race Course. As kids we would slide down the hill on anything that slid, like a piece of cardboard, an old mat or the back of a wicker chair. Boy! It was fun.
We often went home with torn green pants, which resulted in a clip around the ear from our mum. We realized as we got older how difficult it was to replace them as clothes were rationed with clothing coupons. If you had a new overcoat and shoes, that was your clothes ration for the year. Hand-me-downs were welcome gifts. What would the kids do today eh? When the sirens went, all play stopped and we sat down to watch the enemy planes come over. Along would come the spits and the fight was on. "Get those Jerries," we would shout and a loud cheer would go up as a Jerry was hit and downed in the English Channel.
Air Raids – no lessons!
War wasn't a serious thing to us. Almost everyday and sometimes at night the sirens would go off. Of course during the day we were in school and would file out to the school air raid shelters and wait for the all clear. These times were exciting, no lessons, we would read or just kind of hang out. I remember one day when we were on our way home for lunch; this lone German plane came from nowhere and let loose on us with cannon shells. We all dropped to the ground like we had been told to do. Lucky for us that Jerry was a bad shot and missed us. I guess we were scared, but after, all we could think of was collecting the empty cannon shells. I still have 2 of them, solid brass they are, 20mm dated 1944. I polish them up and have them sitting on the front windowsill. Another collectible item was shrapnel, which we proudly showed each other, sometimes doing a swap.
A local pub "The Clyde Arms" in Bristol Gardens was damaged during one air raid and one of the patrons was so upset he stood there and cried like a kid whose favourite toy was broken. Many businesses were damaged during the raids, some badly, but the owners didn't let it get them down. They boarded up the windows and it was business as usual. Later on in the war came the doodlebugs. These were flying bombs; they looked like a small plane with fire coming out from the tail. You were safe all the time you could hear them but when they went silent, down they came exploding on contact. They caused mass destruction. Most of them were timed to reach London. I don't think we had any fall on Brighton. Sometimes the RAF had success in tipping the wings before they got very far inland sending them out to blow up at sea. Next came the V1 and V11's. These were huge rockets and far deadlier than the doodlebugs. The people in London and surrounding areas were on the receiving end of these monsters.
Rationing
Food rationing was a big part of war life. Everyone had a ration book. The pages were printed out like a grid and listed weekly with headings of Butter, Eggs, Bacon, Meat etc. I think each person was allowed 2oz butter, 1 egg (not often available) and 4oz meat. The grocer or butcher would mark the appropriate grid for the item you bought. There were a certain number of points in the book which were used for tinned goods, such as fruit, Spam, corned beef etc. If you saw a queue outside of a shop, you joined it, most times not knowing what scarce item they had, but it had to be something good or why would people queue?
Games with the gas masks
We carried our gas masks everywhere as it was compulsory. Most of the kids had theirs in a round tin canister. We had a couple of games we played with them. One was to line the canisters up at the top of a hill and on the count of 3 give them a push to see who's reached the bottom first. Or we would hold the canister by the shoulder strap and whirl them around and around then fling them to see whose went the farthest. Luckily we never had occasion to find out if they still worked. It was a good game though.
The black market with the Canadians
In Whitehawk Road where the library and community centre now stand, the Canadians had their trucks and other vehicles parked, usually with 2 guards on duty. Rolls of barbed wire went around the perimeter. Now here was an interesting place for kids to go to, chatting to these soldiers that had a strange accent and chewed gum. The game here was to crawl through the rolls of barbed wire without tearing your clothes. A successful kid would be rewarded with a stick of gum or the ultimate prize, a bar of chocolate. Needless to say there were many have-a-goers as sweets were rationed as well. As kids do, we started asking for more and it wasn't long before a small black market existed between the Canadian soldiers and the kids, with our mothers supplying the money or doing some washing and darning in exchange for sugar, butter, tins of fruit, meat and Golden Syrup. I knew one lad whose mother was a dressmaker. He asked the Canadians for a couple of blankets, and his mother made a coat out of them for herself. Sometimes people came into possession of a parachute, these were silk and by unpicking them the girls made slips and French knickers. Very sexy.
Sleeping at school
Living in a seaside town we all had identity cards which had to be carried and could be asked for by a Police Officer in uniform or a member of H.M. Armed Forces. It contained name, address and a number – no photograph though. At the top of Dukes Mound two anti aircraft guns were mounted. These guns were also to be used to blow up the centre of the Palace and West Piers to prevent them being used for an off shore landing. The blasting lasted all one night. It was a school day the following day and we were allowed to put our heads down on our desks and sleep.