Papers and photos of Reginald Moores, 1940s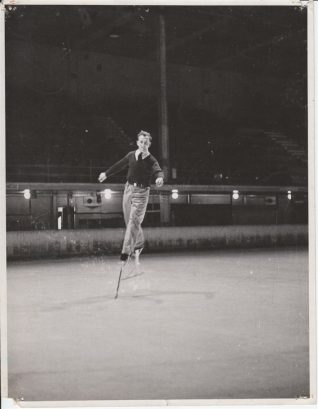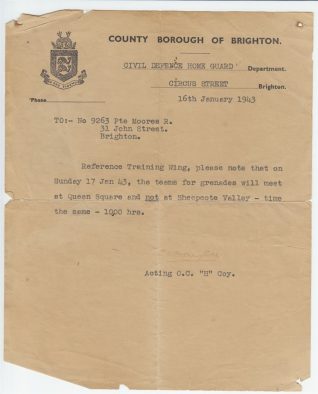 Reg Moores was born in 1922 at 31 John Street, Brighton, and has lived all his life in Brighton.  He joined the ARP in 1939 and this later became the ARP Home Guard unit.  During this time he began performing as an ice skater at venues in London and along the south coast, including the S.S. Brighton in West Street, Brighton.  In 1943 he joined the RAF.
After the war, Reg continued performing as an ice skater in the UK and abroad.  He became an ice show engineer and chief electrician, and subsequently had a long and extremely varied career in various aspects of engineering and ice shows.
Reg has shared a varied collection of wartime ARP and Home Guard memorabilia with the Letter in the Attic project, including this letter regarding a Home Guard training session in January 1943.
Reference Training Wing
"Please note the teams for grenades will meet at Queen Square and not at Sheepcote Valley…"
Want to know more?
View this entry on the Letter in the Attic online catalogue.
Explore the full catalogue
Visit the home page of the Letter in the Attic project