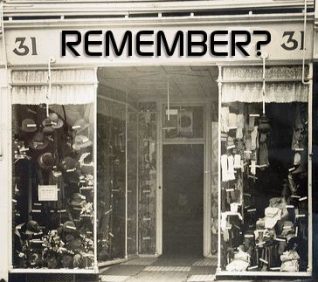 Does anyone remember the very strictly religious elderly lady who had a shop in Queens Road in 1954? The shop was quite large and a few doors up from where Radio Sussex is now. I decided to pay her a visit as a 12-year-old. At that time I was a pupil at the Sacred Heart Convent in The Upper Drive Hove;  I remember those years proved to be the happiest days of my life.  The Upper Drive then was the most peaceful of places with a beautiful house opposite the Convent, and the Nuns at that time were quite happy to be there.
A gift of beautiful pictures
When I visited the Queens Road shop, the lady there supplied me with a load of religious literature, and beautiful pictures of the Virgin Mary. I decided I wanted to become a Nun after my visit and erected in my bedroom all the pictures she gave me and made an altar.
What happened to that shop?
Unfortunately, this display of religious literature did not go down too well with my lovely Mum and Dad. When I got home after a day or two I found my altar gone. I was crestfallen. I am now approaching my 78th birthday with much trepidation and often wonder about that lady and her shop in Queens Road.
Do you remember?
If you remember this shop please post a comment below