The Cottage, 111 Church Street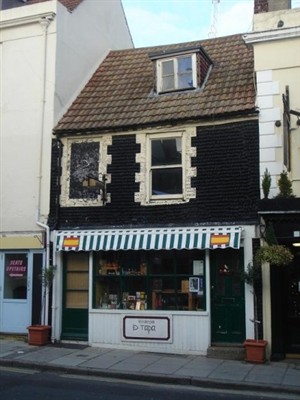 Second hand vinyl
I first started using The Cottage for second hand vinyl in 1974-78; I was currently then working in Debenhams (Eastbourne) Record department. I found a lot of back catalogue rock albums, either discontinued or cheaper, (minus staff discount) at the Cottage, so it became a weekly visit. There were two guys who ran The Cottage, one just sold and the other did all the buying. The buyer was a bit cold and un-negotiable in deals, so other vinyl shops got my cast offs.
Remember this shop? Share your memories by posting below
Generally the grade condition was very good which enticed you go back. Bargain racks were near the counter these were usually priced at 50p/75p. Piles of albums ready for pricing were stacked by the tiny covered staircase, to the right of a smallish counter in the back of the shop. I was very sorry to find it gone in 1983ish and the internet told me why in recent years. I have a strong photo image in my head of the inside and will try to submit a drawing in time to jog memories.